ZJU-ISEE announces a formal partnership to further develop the Imagination "RVfpga – Understanding Computer Architecture" training materials with Imagination Technologies on 8th September 2021. Both sides will work closely to develop a "Train the Teacher" Workshop series, testing new exercises to complement and expand on the existing materials to be released in November 2021, and create a self-study online version of the course.
The signing ceremony is highly valued by both sides. Wallace Pai (Chairman, Imagination Technologies China), James Liu (Vice President and General Manager Imagination Technologies China), Tim Shi (Senior Director of Strategic Marketing and Ecosystem Imagination Technologies China), and Professor Yang Jianyi (Dean of ISEE) attended the signing ceremony.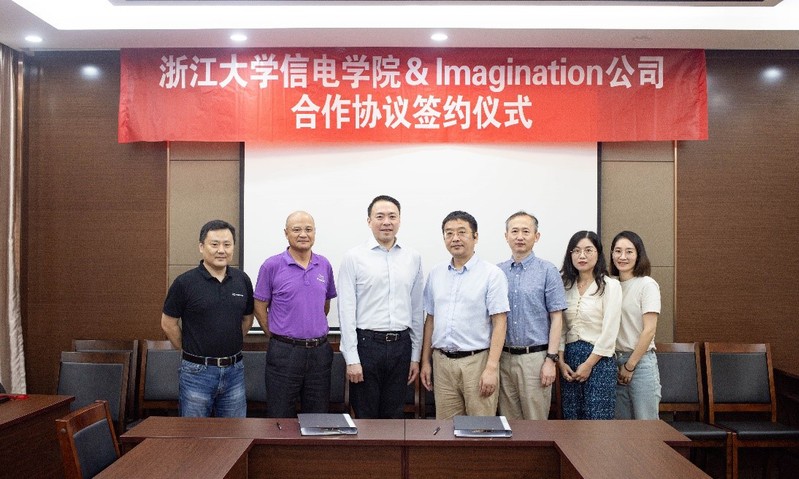 from left to right:Tim Shi, James Liu, Wallace Pai, Jianyi Yang, Peng Liu, Yefei Wu, Tingting Zhong
At the signing ceremony, Prof. Jianyi Yang introduced the university and the college, and expressed expectations for the cooperation in scientific research and teaching between the two sides in the future. Ms.Yefei Wu (undergraduate Studies) introduced the teaching situation of ISEE. Associate Prof. Peng Liu introduced his work in the field of processor architecture design and CPU IP application, teaching activities in computer composition and design, as well as the current teaching arrangement of RISC-V and domestic processors. Dr. Tim Shi introduced Imagination and the progress of Imagination's University project.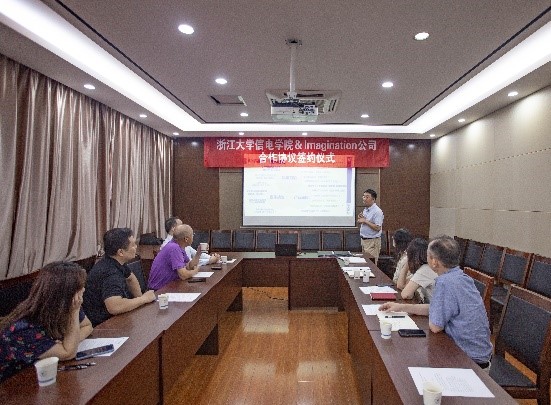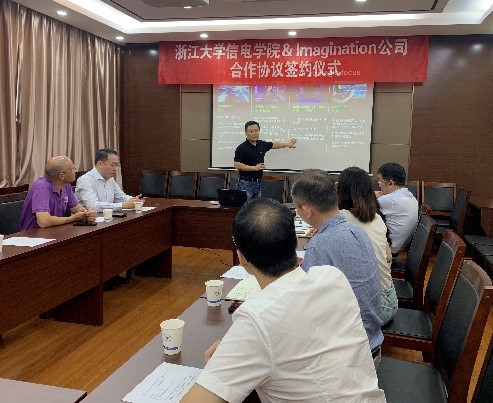 Robert Owen, Principal Consultant, Worldwide University Programme, Imagination Technologies, says: "The Imagination University Program is a global program with a mission to enable teachers to include real-world technologies in their courses. A global program needs global partners, and formalising our partnership with the ZJU-ISEE will have a positive impact on the delivery of truly effective teaching materials in China and across the world."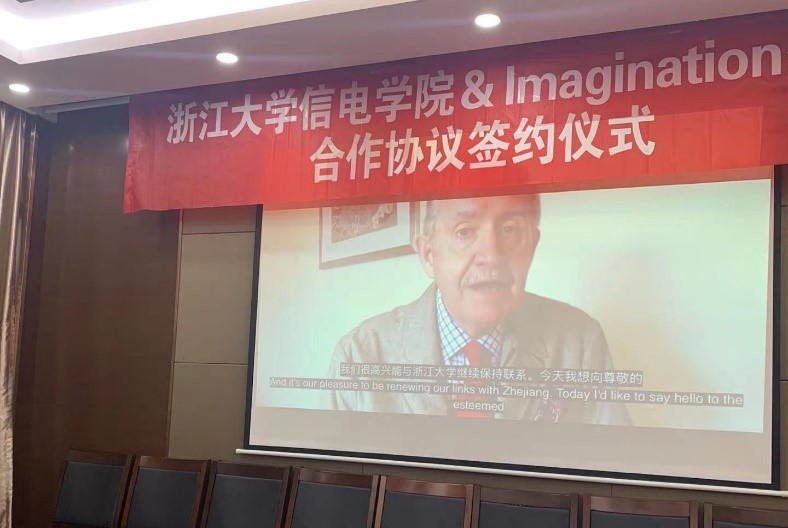 "We are delighted to cooperate with ISEE on curriculum development and teacher training. Imagination attaches great importance to this cooperation, and we hope that our cooperation can play a positive role in promoting the development of RISC-V CPU, "said Wallace Pai.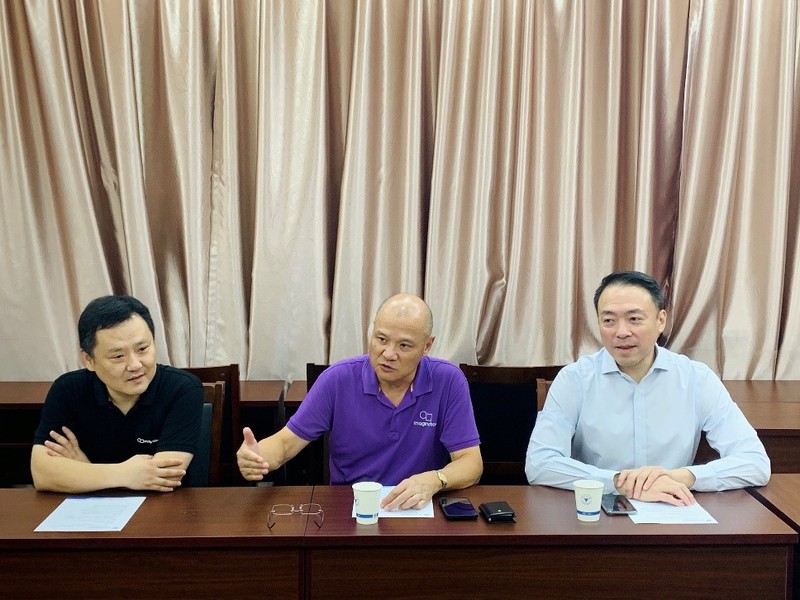 "Imagination's best technologies are GPU and AI, both of which are leading in the world. We hope that our cooperation in RISC-V will be a good start, and we will have more and deeper cooperation in graphics processing and ARTIFICIAL intelligence in the future, "said James Liu.
Imagination is a UK-based company that creates silicon and software IP (intellectual property) designed to give its customers an edge in competitive global technology markets. Its graphics, compute, vision and AI technologies enable outstanding power, performance and area (PPA), fast time-to-market and lower total cost of ownership. Products based on Imagination IP are used by billions of people across the globe in their smartphones, cars, homes, and workplaces.